Oxbox™ 0201 Single Wall Glued Carton 70% Recycled 457 x 330 x 178mm m/d crease @25:50mm c/w print ref FSC®
Ask us about FSC Products Crafted to maximise durability, reduce weight and minimise your storage needs, Oxbox™ combines the lightweight, cost-saving benefits of a single wall carton with the strength and durability of its double wall counterpart, lowering expenses and decreasing energy consumption
Description

Ask us about FSC Products
Crafted to maximise durability, reduce weight and minimise your storage needs, Oxbox™ combines the lightweight, cost-saving benefits of a single wall carton with the strength and durability of its double wall counterpart, lowering expenses and decreasing energy consumption at the production level.
The unique single wall design means Oxbox™
is ideally suited to challenging and heavy-duty storage applications, performing optimally with weighty goods and high product volumes, all while cutting your recycling costs.
Pack your goods securely and smartly. Pack with Oxbox™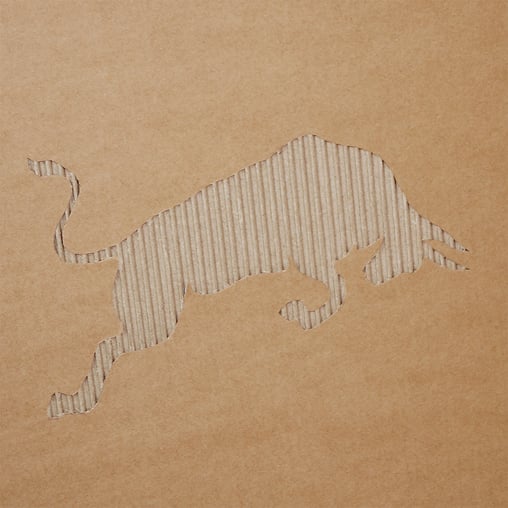 FEATURES AND BENEFITS
| | |
| --- | --- |
| Feature | Benefit |
| Single walled card with the strength of double-wall | Lightweight and space saving with no loss of performance |
| 40% savings in space | Free up space and reduce costs |
| 30% savings in CO2 emissions | Reduce your carbon footprint |
| Reduced material | Improve your eco credentials |
| Range of stock sizes | Fast delivery |
| Bespoke sizes and printing available | Customise the perfect box for your |
FREQUENTLY ASKED QUESTIONS
Q. HOW IS OXBOX™ AS STRONG AS DOUBLE WALLED CARD?
A. An innovative material design produces superior strength and durability compared to standard double wall boxes.
Q. IS OXBOX™ AVAILABLE IN BESPOKE SIZES?
A. Absolutely! Oxbox™ cartons can be produced in any size, and we offer custom printing, too.